"

My goal is to help people overcome anxiety and worry, relieve mood and thought problems, and ease the stresses of their relationships so they may reconnect with what matters the most and move forward with their lives.

"

Hi. I'm David Mellinger, MSW, licensed clinical social worker and psychotherapist.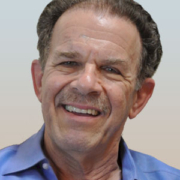 My site will help you decide about psychotherapy with me. Here you will find useful, thought-provoking information about emotions, emotional problems, and cutting-edge techniques for overcoming anxiety and other disorders.
I've been in clinical and independent private psychotherapy practice for 45 years. I treat a rich diversity of people who range in age from teens to upper 90s for all kinds of anxiety disorders, OCD, everyday worry, and the tendency to worry oneself sick, as well as problems with relationships, thought disorders, depression, and other mood disorders.
In therapy, I combine cutting-edge CBT- cognitive-behavioral therapy with psychodynamic psychotherapy, emotion-focused therapy, and mindfulness- and acceptance-based strategies to tailor treatment to each person's needs.